I grew up in a small town about 30 minutes commute to Boston, Massachusetts. With old New-Mexican roots (Sanchez & Baca families) from my mother's side of the family, I found myself spending many entire summers between my grandparent's home (by Candelaria & Morris in Albuquerque's northeast heights) & my Aunt Oma's peaceful Placitasretreat. The contrast between New England & The Great Southwest was nakedly obvious to me, even as a boy – each had very special features to be appreciated individually. When I would return home to Boston, besides my incredibly wonderful and sprawling family in New Mexico, I would miss the skies.
Where I came from, landscapes were totally different with more greenery and often hazy weather conditions – which were needed to maintain said greenery. In other words, you never got the wide open panoramas whereas you can see a vast 20 or so miles out.
I can't site which travel magazine I happened upon in my early teenage years where I read about how that travel writer found New Mexican sunsets to be second to only one other state: Hawaii. I have been blessed to have experienced both as well as sunsets in most other states and agree with such assessment.
As a 36-year-old adult, today I find myself living in the picturesque neighborhood known as The Hills of Rio Rancho; between Albuquerque & Placitas. This is an extremely well-kept secret (not widely-known) of custom homes on half-acre to one-acre lots. Since the landscape rolls and rises opposite the entire valley of Albuquerquewhich ascends into the great Sandia Mountains, it's pretty difficult to find a home here without a spectacular view. The sunsets are nothing short of breathtaking as the sky explodes in various hues of blue, orange, yellow, purple, and red.
Where there's spectacular sunsets you'll also discover spectacular sunrises. Local resident Gail reports that "This is the best place in the world to wake up!" She's right.
Those that know me, know that I have a very special weakness for a view from where you lie in bed. There's absolutely no sensation quite like awaking in a totally magical, colorful, picturesque setting like here in New Mexico! Whether I lie in bed watching as the living / breathing view constantly transitions or organize my thoughts over a cup of coffee in my outdoor living room – the phenomenal backdrop never fails to hold and captivate me, day after day, season after beautiful changing season, year after year.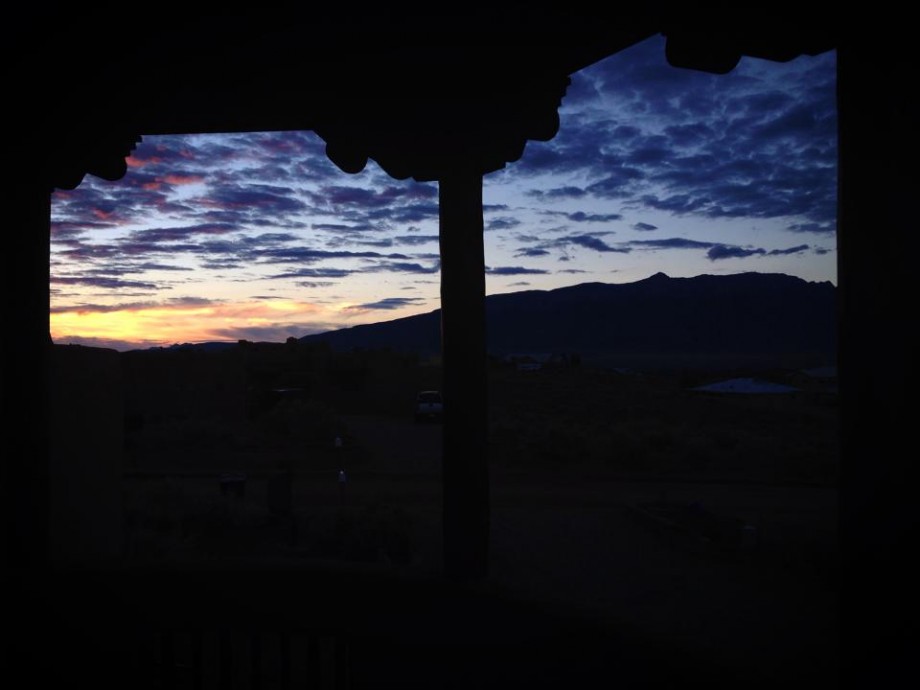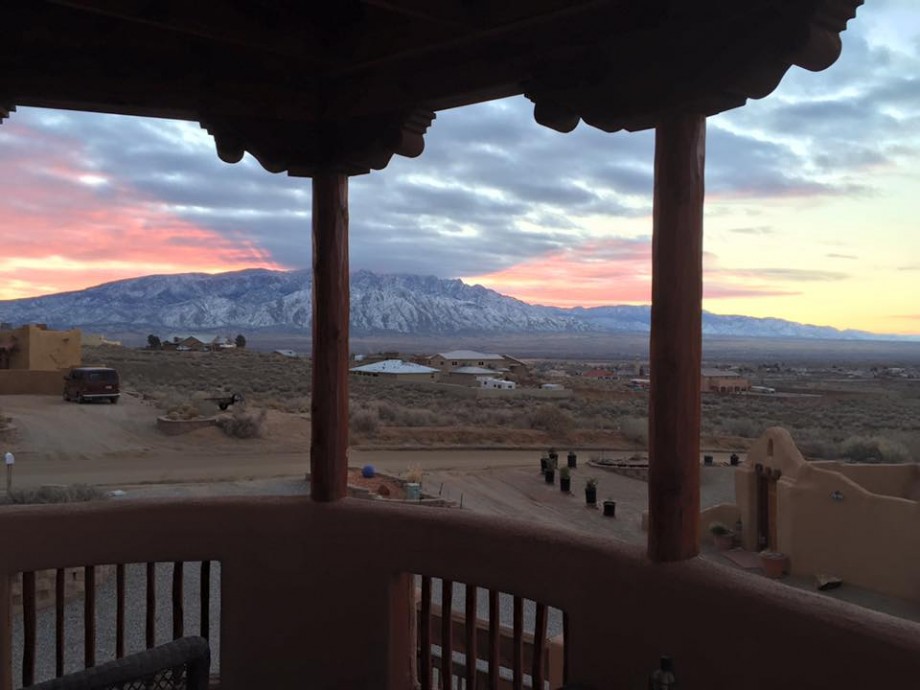 Care to catch the next New Mexican sunrise? Visit here to find out what time the sun will rise each day in the Albuquerque area!
Would you care to enjoy every day of your life in such a special destination? MOVE TO NEW MEXICO! Life's better here. Contact our team if we may be of service making your dream home become your reality.